<Product introduction>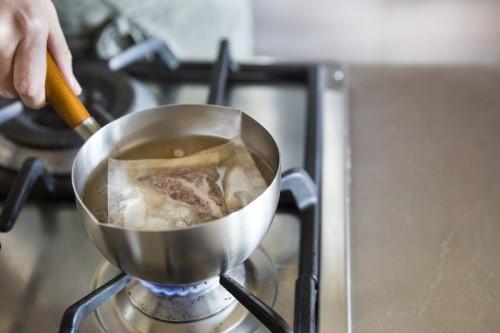 "Yakitsubenodashi" is katsuo-dashi.No MSG and Salt additive-free.
※katsuo-dashi is Japanese soup stock made from dried bonito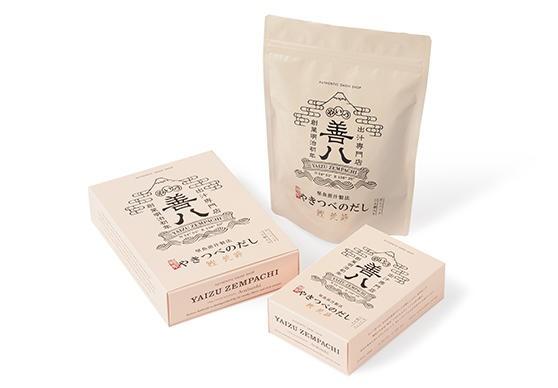 Katsuo Arabushi is distinguished by its smoky flavor and rich umami.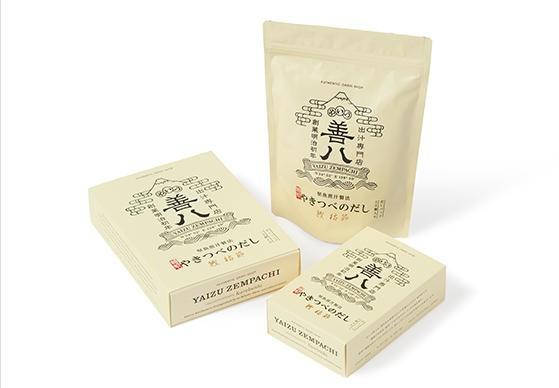 Katsuo Karebushi is distinguished by its delicate flavor and refined umami.
<Usage Instruction>
# Basic method of Making DASHI
Put 400ml of water and 2 dashi pack (4g×2) in a pot and turn on fire. Lower the heat and boil 5 minutes after boiling.Depend on size of the pot and the heat, it can be taken 320 -370 ml of dashi broth.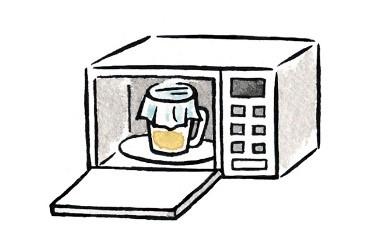 # How to make DASHI in a Microwave oven
Place one piece of dashi pack (4g) and 150~200ml of water into a large heat resistant mug or measuring cup that can hold 200 ml of water for about seven minutes, and wrap it. Heat for 3 minutes in a 500 W microwave oven, remove the wrap and keep 3 minutes.Shake dashi pack inside the mug carefully and take it out. Please be careful of burns.
# Convenient and consistence
This 4g dashi pack is convenient when necessary to make one serving or small amount like 3 tbsp. One dashi pack (4g) is for 200ml, boil 5 minutes would make delicious and consistence dashi broth. As it can be burned due to evaporation, we recommend using 15 cm pot.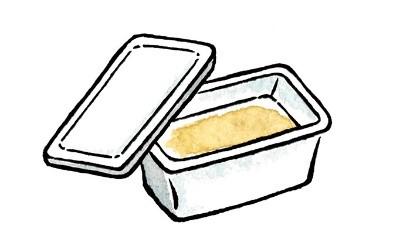 # Correct storage ( DASHI broth)
If cannot be used the same day, frozen storage is recommended. When freezing, please use a sealed container with a lid instead of an ice making dish to prevent smell and dirt from sticking. Although soup ingredients may settle, there is no problem about the quality. Thaw and heat before using. Use within two weeks recommended.
# Usage notes
・Please beware of burning due to evaporation amount is large when boiled in half.
・Please be aware of burns.
・Please use as soon as possible, after opening the pouch.
<Recipe of Miso soup (for two)>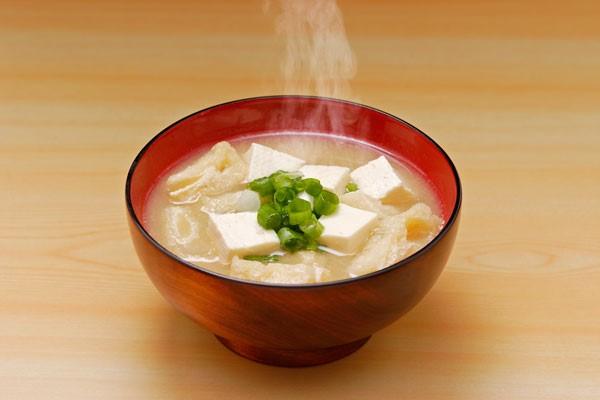 ①Put 400ml of water and 2 dashi packs (4g×2) in a pot and turn on fire. Lower the heat and boil 5 minutes after boiling.
②Add ingredients for example onion, potato, and tofu.; before the greens became too tender.
③Remove soup from heat.Blend miso(30~40g) into soup in the ladle before adding.